Singing sensation Nathan Carter is a household name in Ireland.  The highly acclaimed singer/songwriter boasts one the most successful live acts on the Irish music scene today.  He has achieved huge chart success with five albums, two singles and two music DVDs all reaching No.1 on the Irish music charts, beating out artists such as Michael Bublé, One Direction and Pharell Williams for the top position, and ensuring a huge fan following to boot.
Already a music veteran at thirty, Nathan's life as a singer and musician started at the tender age of four.  Born and raised in Liverpool, Carter grew up in a family with strong Irish roots.  He won All Ireland medals for singing and the accordion at just 12 years of age, and became a member of the Liverpool Céili band, before embarking on solo performances across Liverpool, the UK and Ireland.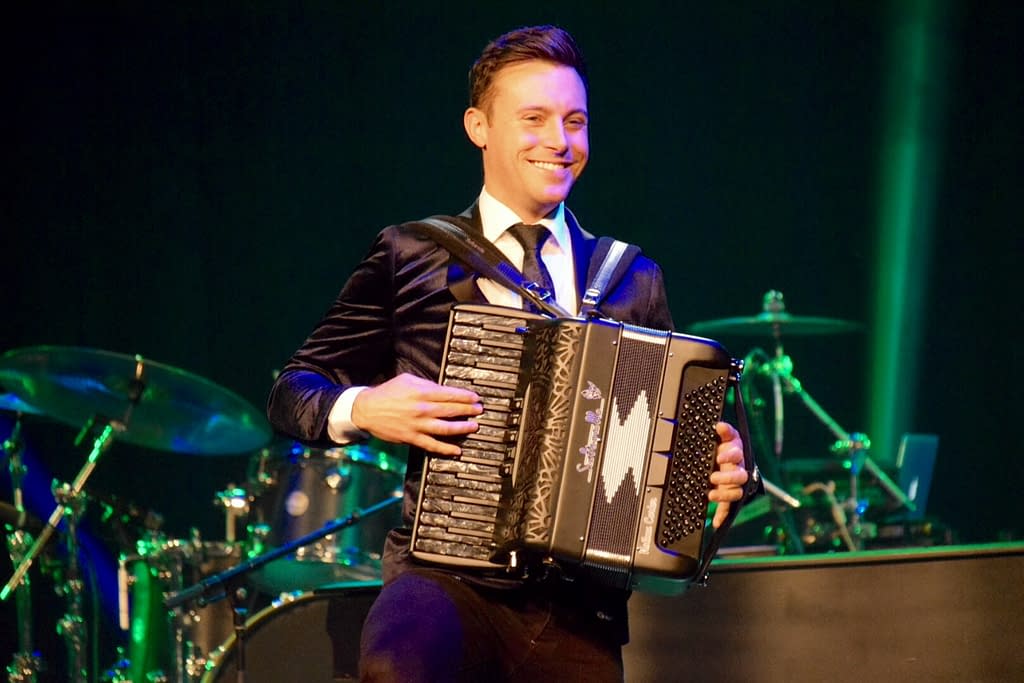 While traditional Irish music was in his DNA, country music also played a huge role during his formative years. Growing up his parents and his grandmother (Nan) introduced him to the world of Johnny Cash, Waylon Jennings, Don Williams and Dolly Parton. As he got older Nathan was further influenced by a new generation of country singers including Garth Brooks, Vince Gill, Shania Twain and Brad Paisley, and soon he began performing a country music set on Liverpool's pub scene. Equipped with his accordion and guitar and chauffeured from gigs in Liverpool, London, Birmingham and Ireland by his Nan, Nathan began to develop his unique music style, mixing elements of traditional and modern country, celtic and pop music and attracting an expanding fan base.
During a performance in Buncrana, Co. Donegal Nathan's talent captured the attention of well-known Northern Irish songwriter John Farry, who quickly agreed to manage the young star. With John's assist Nathan put together a superb 6-piece band and began booking larger shows. His Nan remained an integral part of his team, selling Nathan's CDs and merchandise on the road to an ever growing following as his star continued to rise. Nathan Carter shows soon became a byword for a great night out.
Nathan spent every week of the following three years, touring Ireland from head to heel, when in 2012 his cover of the Bob Dylan song "Wagon Wheel" became a smash hit and remained on the Irish charts for 77 weeks, earning him a Gold Disc. Nathan soon progressed from playing local dance halls to large city arenas, filling them with audiences of 5,000 plus fans.
To date Nathan has recorded seven studio albums, including "Beautiful Life" which went 4 times Platinum in Ireland. He is a regular guest on TV and has appeared on Ireland's The Late Late Show, The Nolan Show, the Irish language show Glór Tíre. There is no doubt that Nathan Carter is the face of the huge country music revival currently underway in Ireland and has been hailed as the catalyst for the dance craze that has swept the country along with it. The BBC'sThe One Show made a
special documentary about Nathan and the dance trend he has inspired, while Ireland's national TV station RTÉ gave him his own special; "The Nathan Carter Show", which received one of the highest national audience viewing figures of 2015 (600,000 viewers) when aired, prompting RTÉ to make it an annual event.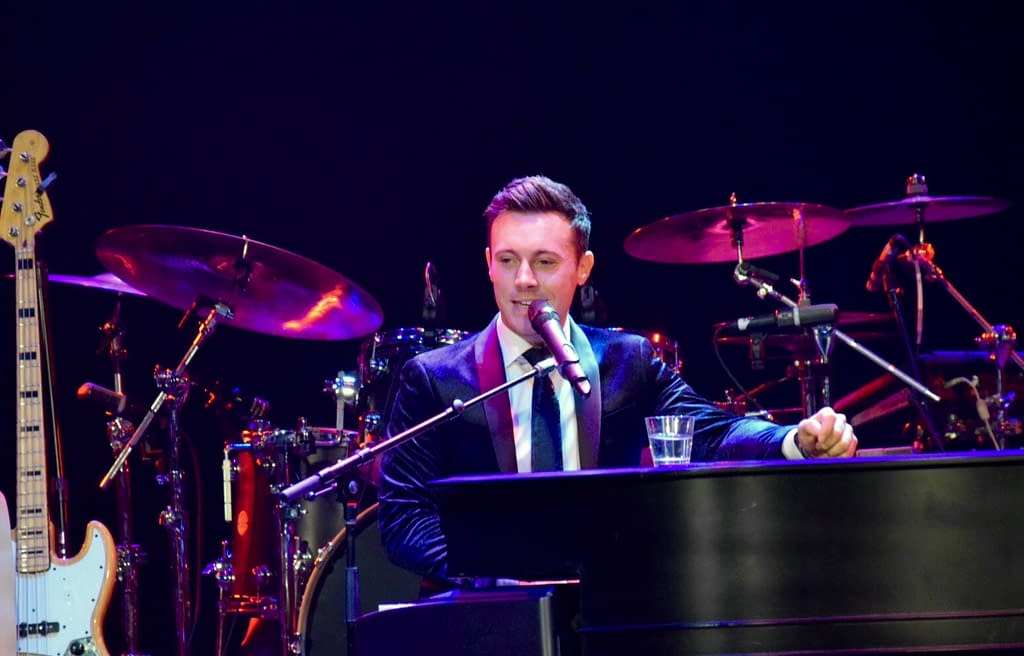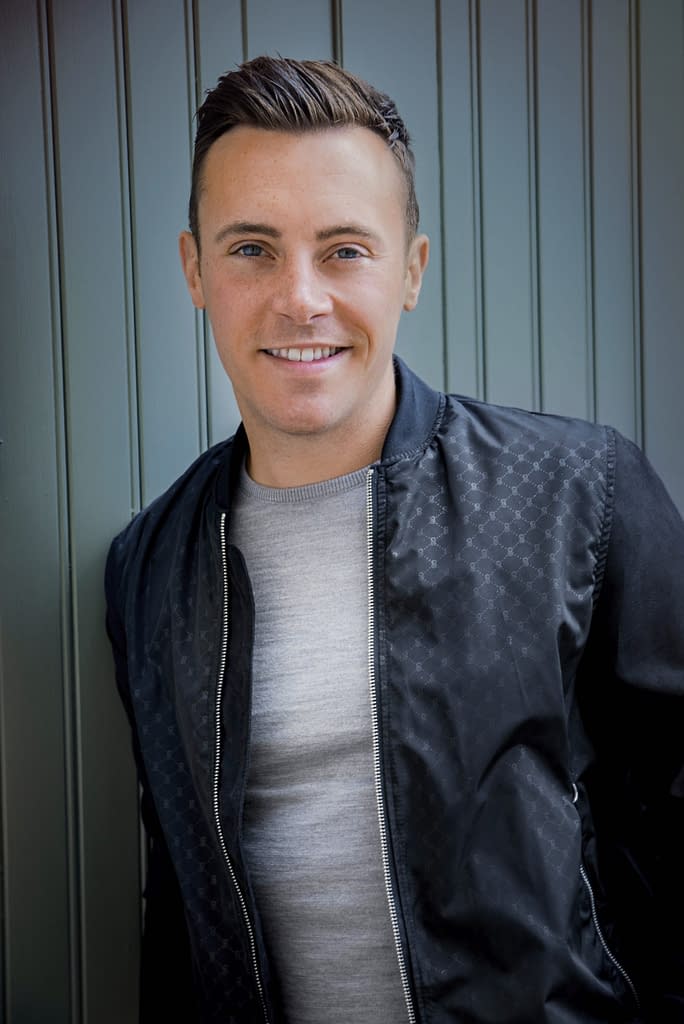 In 2016 Nathan released his debutUK album "Stayin' Up All Night", which featured many original compositions. The album went straight to the top of the Irish Album charts, beating out international acts Beyoncé and Drake for the No.1 spot. He followed this with "Livin' the Dream", released in June 2017 which also hit No.1 in Ireland, and continues to be a top selling album. His album "Born For The Road" topped the charts on its release in October 2018 and the title of Nathan's first ever book, an autobiography of Nathans life to date, also a hit for Penguin books!
While Nathan has enjoyed enormous chart success in both Ireland and the UK, his first love is still to perform on stage and the experience is something extra special. Nathan Carter shows are big. With a superb live sound, stage set and light show, he is renowned for going that extra mile to make the Nathan Carter show different and bringing a whole new generation of fans to country music in Ireland.
Nathan's popularity continues to rise. In 2017 he played back to back sold out shows at the two biggest arenas in Ireland, the SSE Arena in Belfast and the 3 Arena in Dublin. Amazingly he repeated this achievement on the 23rd and 24th March 2018. This action-packed live show, featuring Irish music royalty John Sheahan (The Chieftains) and Sharon Shannon, takes his audience on a musical journey of celtic and country songs, the music that has endeared him to his legions of fans, and is now a special on PBS aptly named Celtic Country.
Following a European tour in the first half of 2019, Nathan will brought his Celtic Country show to the US.  Backed by his superb 6-piece band and with special guest and former Celtic Woman star Chloë Agnew, the North American dates kicked off with Nathan headlining the All Star Irish Cruise to Alaska on May 12th, followed by concerts in Dallas; Los Angeles; Hartford; Philadelphia; Chicago and Boston.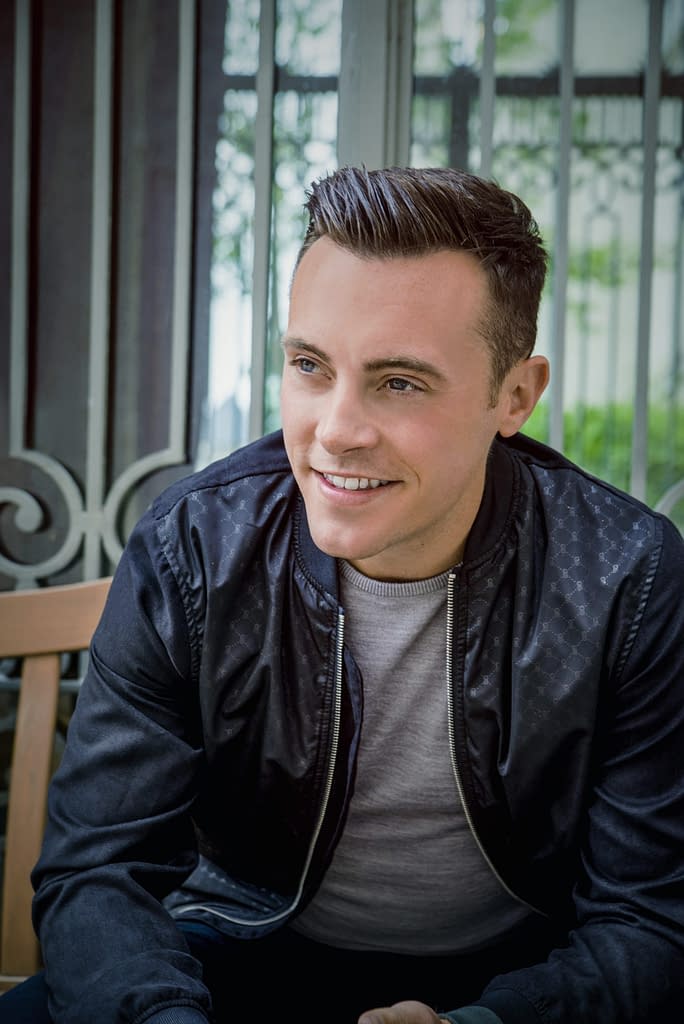 Find Out More About Nathan Carter On
www.nathancartermusic.com