Emmet Cahill is 30 years old and hails from Mullingar in County Westmeath in Ireland.  His musical journey began with a piano lesson when he was just 5 years old.  By the time he turned 7 Emmet had begun to have his voice professionally trained and he later went on to win a music scholarship for high school in Mullingar.  Emmet spent the next 5 years intensively studying and playing music.  At school he furthered his studies in piano, organ, violin and vocal training, but singing was always his true choice.  He continued his education at the prestigious Royal Irish Academy of Music where he received a university degree in Music Performance.
Emmet has been cast in many stage productions and has performed on stage at the Gaiety Theatre, Dublin and as a soloist at the National Concert Hall.  He is an avid sports fan and has twice sung the Irish national anthem at Croke Park Stadium in Dublin in front of crowds of 90,000.  Emmet has also performed for the former President of Ireland Mary McAleese and has sung at several international rugby games in Dublin's new Aviva Stadium.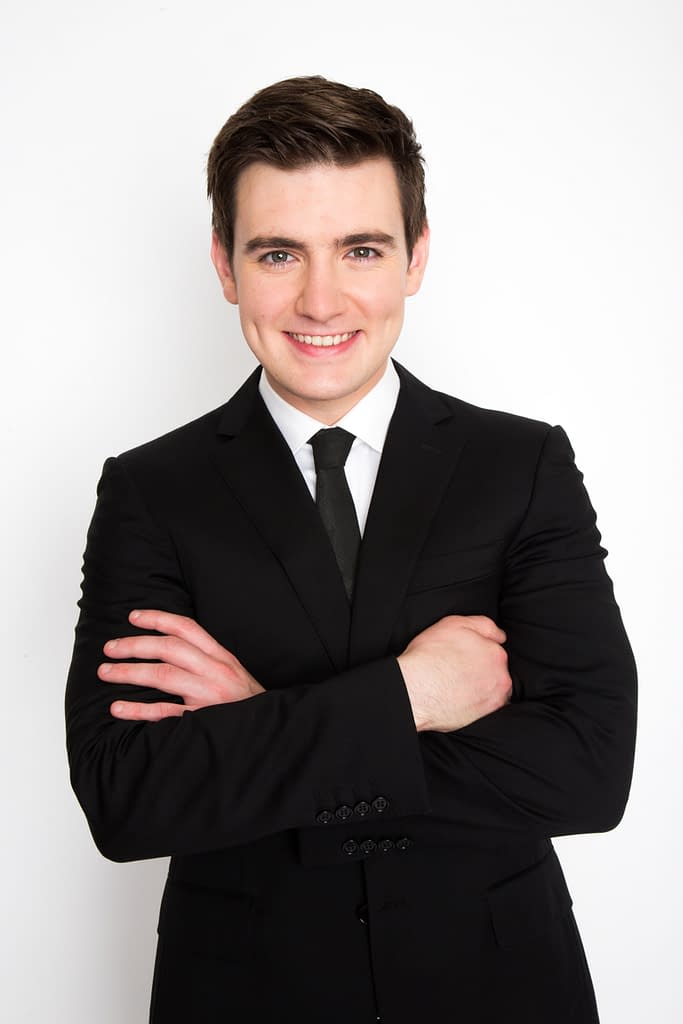 2010 proved to be a very exciting year for Emmet Cahill.  He was awarded The John McCormack Bursary for the most Promising Young Tenor, was named the most promising young singer at the Royal Irish Academy of Music, was a multiple prize winner at the National Feis Ceoil singing competition in Ireland and was approached by Celtic Thunder producer Sharon Browne and invited to join the show. Emmet began his Celtic Thunder journey in 2011, he is still an integral member of Celtic Thunder and continues to tour with the show.
Emmet has toured with Celtic Thunder for its Heritage, Voyage, Mythology, Legacy, Symphony and X tours. Cast as the baritone in Celtic Thunder shows, Emmet performs belting solo numbers that showcase the richness of his voice.  He is featured on the Public Television specials of the Voyage, Mythology, Legacy and X shows as well as the Heritage and Holiday Symphony CDs.
While touring as part of Celtic Thunder, Emmet has also carved out his own unique identity as a solo artist. His eagerly anticipated debut solo album "Emmet Cahill's Ireland" was released February 2017. During his professional career to date, Emmet has immersed in a variety of distinct musical genres, awakening his passion for Irish music as well as other styles. Indeed the Irish Music Association named him "Tenor Of The Year" in 2013.