Chloë Agnew is an internationally renowned singer who shot to fame for her integral part as the youngest and also one of the original members of the world-famous music group 'Celtic Woman' whom she joined when she was just 14. Born in Dublin, Ireland to entertainer Adéle "Twink" King and Irish oboist David Agnew, Chloë began professionally acting, singing and dancing at a very early age, making her first television appearance on her mother's TV program at just four weeks old, and her first singing début on National Television at the age of 6.
In 1998 Chloë won the Grand Prix at the First International Children's Song Competition in Cairo, Egypt, where she represented Ireland. She made her PBS début in 1999 as part of Handel's Messiah performing alongside legendary artists Gladys Knight, Chaka Khan, Roger Daltrey and Aidan Quinn. In 2004 Chloë had just finished recording her second solo album when she was offered and cast as one of the original soloists for Celtic Woman.
Chloë Agnew - Meet The Artist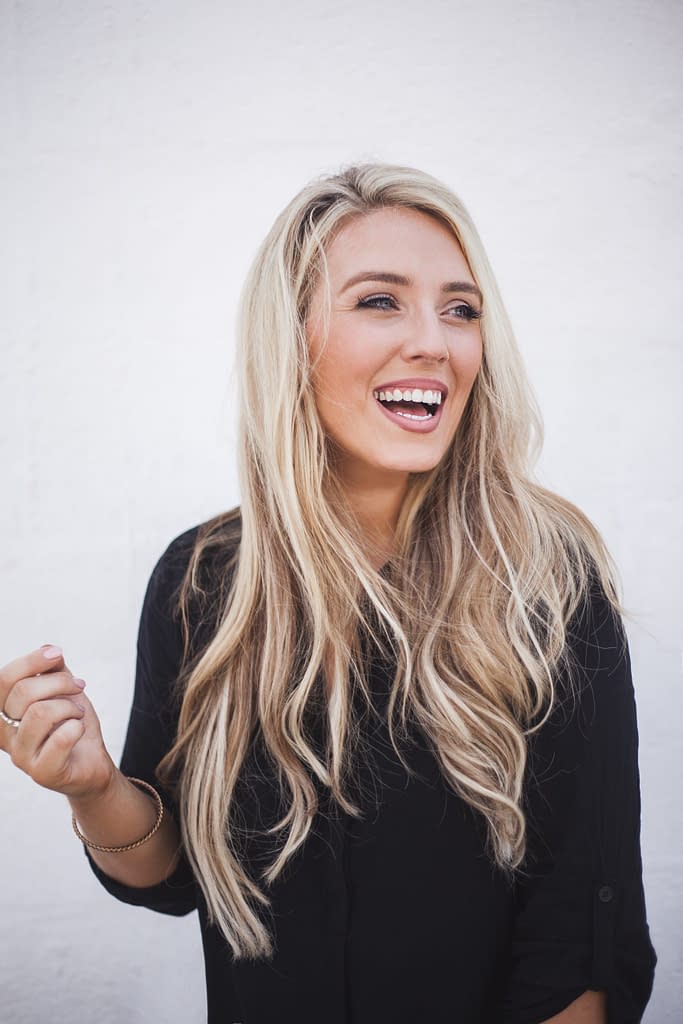 The Celtic Woman PBS Special first aired in March 2005 and within weeks the group's eponymous debut album reached #1 on Billboard's World Music chart. It eventually toppled Andrea Bocelli's 68-week run at the #1 spot on 22 July 2006. The album ultimately held the top position on the Billboard World Music chart for 81 weeks. Their second album, Celtic Woman: A Christmas Celebration knocked their first album to the #2 spot on the World Music chart when released in October 2006.
To date Chloë is featured on a total of 14 of Celtic Woman's albums, recording songs in English, Irish, Latin, Japanese, Italian and German on their various albums. They have sold more than eight million copies worldwide all of which have debuted at #1 on Billboard's World Music chart.  Celtic Woman have sold out concerts in prestigious venues across the globe from Carnegie Hall, Red Rocks, Colorado, Radio City Music Hall to several arenas in Europe, Japan and Australia, performing for almost three million fans.  She has performed with Celtic Woman on hit US TV shows such as Dancing with the Stars, Regis and Kelly, The Today Show and Good Morning America. In 2013 Chloë made a guest appearance on the hugely successful show 'Bold and the Beautiful'.
Chloë had the incredible honor of performing for three consecutive US Presidents (Clinton, Bush and Obama) before she turned 20.   She has also performed for the Chairman of the Joint Chiefs of Staff General Martin Dempsey and has collaborated with amazing artists such as Chris De Burgh, Anne Murray, Selim Kagee and PS22 Chorus to name but a few.  As a solo artist Chloë teamed up with renowned Italian tenor, Alessandro Rinella and Warner Chapel Music Producer Leo Z on the song "L'Assenza".  In 2012 she was named Best Female Vocalist at the Irish Music Awards.
Chloë performed with Celtic Woman for almost a decade before moving on to pursue a solo career in 2013, the past 6 years having been a busy time for the singer. Chloe has performed at Croke Park's Stars, Choirs and Carols, she has performed alongside 2,000 mass pipe and drum musicians at the international Military Tattoo festival in Basel, Switzerland, and has also sung on stage with long-time Celtic Woman colleague Lisa Kelly and esteemed Irish tenors Paul Byrom, Emmet Cahill and Emmett O' Hanlon (past and present members of Celtic Thunder) and with Grammy and Emmy nominee and voice of Riverdance Michael Londra.
Chloë Agnew - Live In Concert
Chloë has performed at the prestigious Ryman Auditorium in Nashville and also collaborated with Emmy award-winning tenor Eamonn McCrystal on his album "And So It Goes" in a duet with the legendary Rita Wilson.  She is featured in several television shows that are currently airing on PBS including The Power of Music with Ethan Bortnick and Damian McGinty (Glee Project/Celtic Thunder), and the Nathan Carter Celtic Country show.  Chloë has been touring with top Irish artist Nathan Carter since 2017 and is the headline act for the award-winning Atlanta Pops Orchestra on its National US tours.
Chloë's début solo single 'Love is Christmas', entered the Top 10 in the iTunes music charts. She followed this with her début solo EP The Thing About You in 2018. The EP was produced by Joshua Spacht and Brian Hitt and featured 5 tracks, four of which she wrote herself.  The EP was recorded between studios in Nashville, TN and Hollywood, CA and represented a musical change in direction unlike anything fans have heard before from this talented Irish songbird.