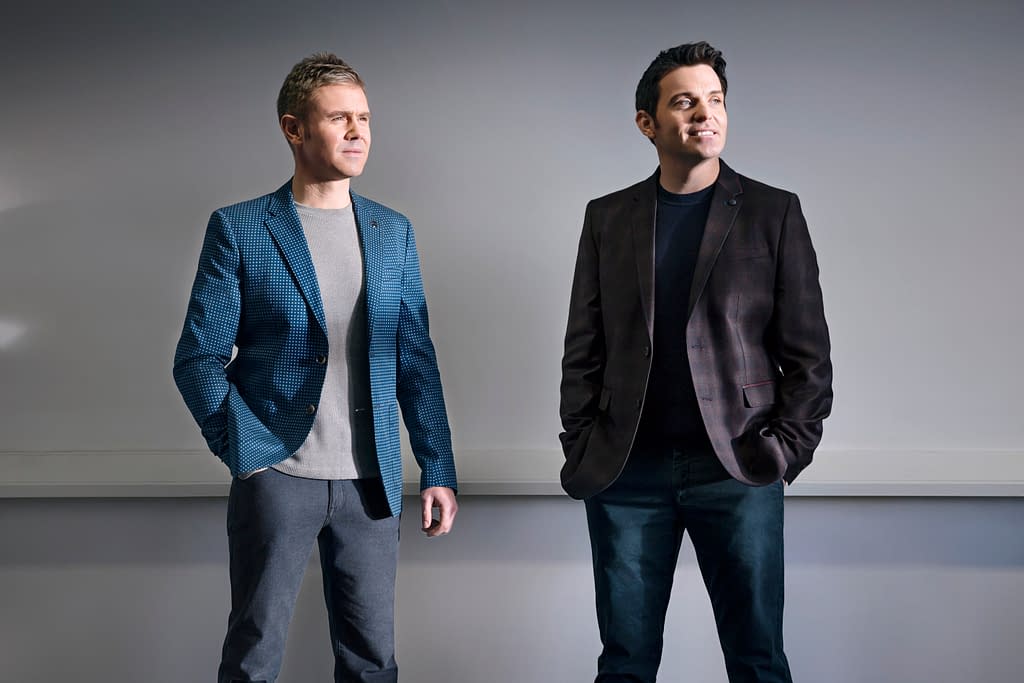 Driven by dynamic vocal harmonies, the award-winning duo Byrne and Kelly seamlessly combine genres like traditional Irish and Americana to create a fresh, Celtic folk sound that has garnered comparisons to iconic folk-rock duos like Simon & Garfunkel and The Everly Brothers.  In 2013 Byrne and Kelly was awarded 'Best Duo in a Concert, Pub or Festival' and 'Best New Album' for Acoustically Irish by the Irish Music Association.   In addition, Acoustically Irish took the Billboard #1 position, World Album #1 on iTunes in the United States, Australia and Canada, Amazon #1 World Album and cdbaby Global Chart #1.
The duo's second album release, Live in Australia, was recorded live at The Vanguard in Sydney, Australia in June of 2014.  Following the release later in the year, Live in Australia quickly became the #1 World Album on Billboard, iTunes, Amazon and cdbaby.
Byrne and Kelly's first original release, Echoes, is a collection of nine original tracks and the well known Irish classic 'Step It Out Mary'. During a remote weekend writing retreat in County Cavan, Ireland with fellow musicians Nicole Hudson and Peter Sheridan, the seed for the Echoes album was planted. Just over a year later, the result is a 10 track album featuring songs that highlight their rich, Irish culture and experiences traveling the world playing music.  Echoes received immediate chart success following its release in February of 2016 and hit the #1 spot on the iTunes World Music chart, Billboard Top 5 World Album, #1 Amazon Traditional Folk and #1 Amazon Traditional British & Folk charts, Amazon Top 100 Album, and Google Play Top World Album.  The follow up to Echoes came in film format with the release of a music documentary film titled Echoes: The Story which delves into the history and songwriting stories behind the tracks from the Echoes album.  The film landed air time on various PBS stations across America, reached the Top 5 on Amazon's Top Documentaries list, was chosen an official selection into the Fort Lauderdale International Film Festival and most recently picked up two awards from the World Music and Independent Film Festival for 'Best Music Documentary' and 'Best Original Soundtrack'.  The latest release 'Live in Kansas City' was recorded live at the Kansas City Irish Festival to an electric crowd and reached #9 on Billboard WorldMusic chart.
Byrne and Kelly are currently writing and recording for their 3rd studio album which is set for release in 2021.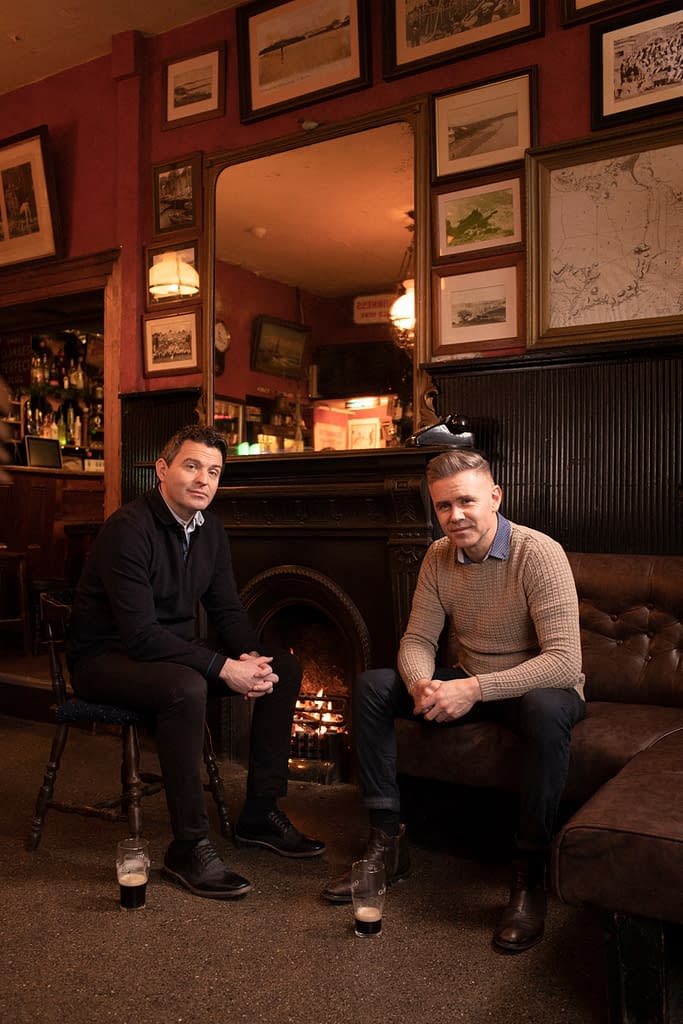 Byrne & Kelly - Land of a Thousand Dreams
Byrne & Kelly - Meetings of the Water
Byrne & Kelly - The Garden